Here's an overview of the school. I liked the idea of it being set up as an
Elaborate University High
, since it's supposed to be a fancy private school.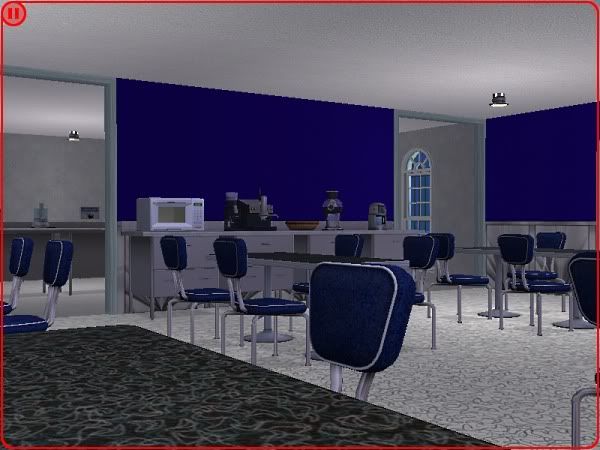 Here's the cafeteria. Students go into the kitchen to get meals, and then there's a counter where they can get coffee or heat up their own food.
This is a dorm room demo, to show students what your room could look like.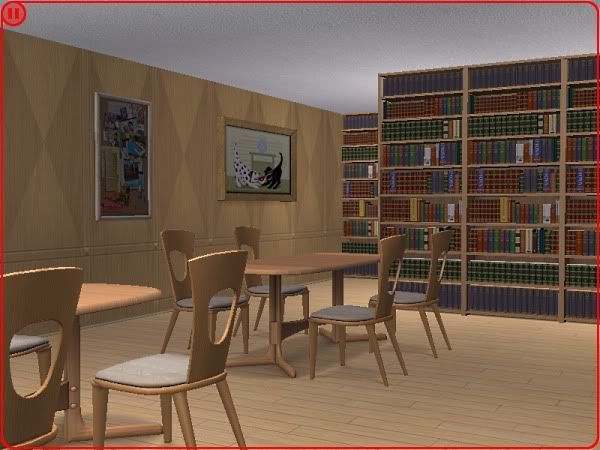 These are two shots of the library. I was going to have some study rooms, but the student population is rather small and so I thought that everyone should be able to coexist peacefully. If not, they can study in their own room.
Here's the tacky student lounge, since most students can't leave campus (you have to be eighteen and have your own transportation). At least there are snack machines?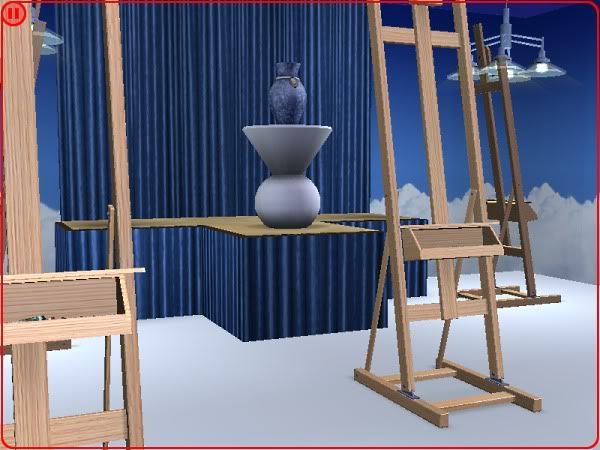 And a final shot of the art room to wrap it all up.