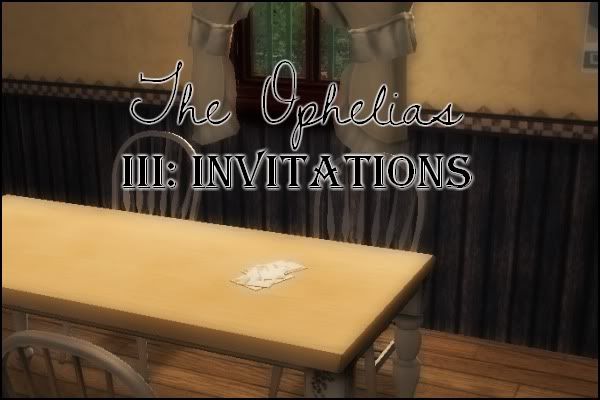 Warnings:
Death, painting the fourth wall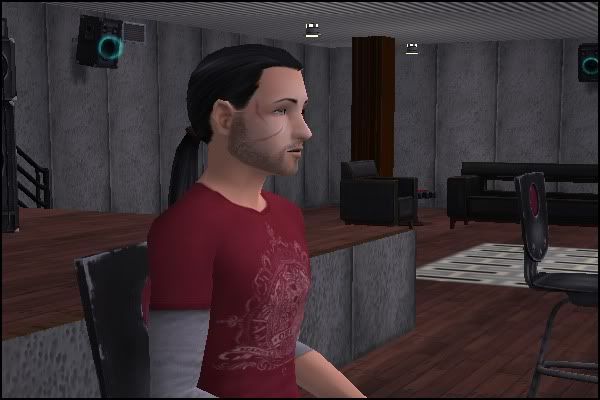 Lately, Ira had been spending a fair amount of his time in grungy bars with bad lighting. Between jobs, he tended to explore the seedier side of whatever town he lived in, and it was surprisingly hard to break the habit. Not that he was actively trying to do that -- hanging around bars and pretending to get drunk was an easy way to get important information. The night before, Ira had learned that there was a hunter in town. His name was Dennis Carter and he specialized in banishing low-level demons.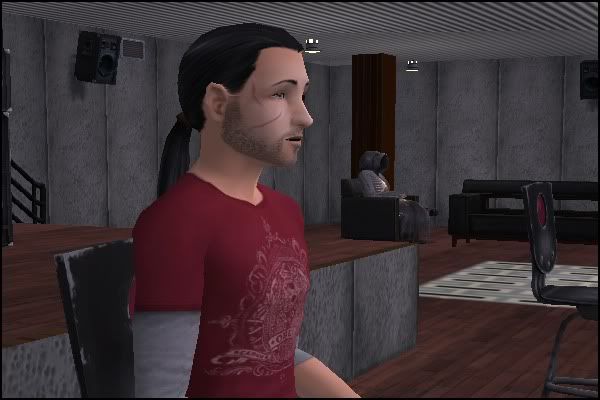 Tonight, the bar was relatively empty. There were a few college kids playing pool upstairs, but the piped in music drowned out their noise easily. Downstairs, it was just Ira, the bartenders, and a cat that was lapping up a spilled drink behind the bar.
According to the humans, of course. They never noticed Death.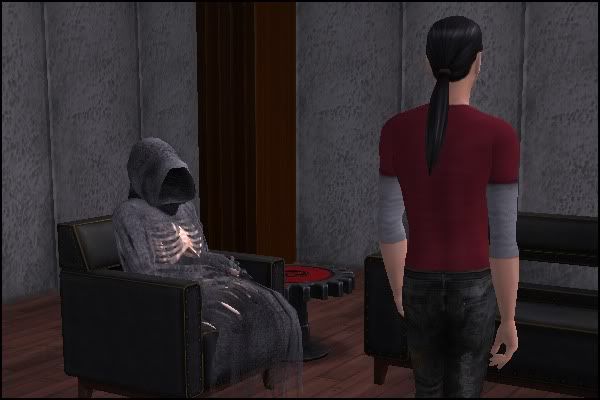 Sighing, Ira got up and walked over to where Death was sitting. He briefly considered walking out, moving up to Death's plain, and then coming in through the back so nobody thought he was some sort of crazy who routinely talked to chairs, but it was too much effort. He'd had a few drinks, anyway, so they could write off his behavior as drunkenness.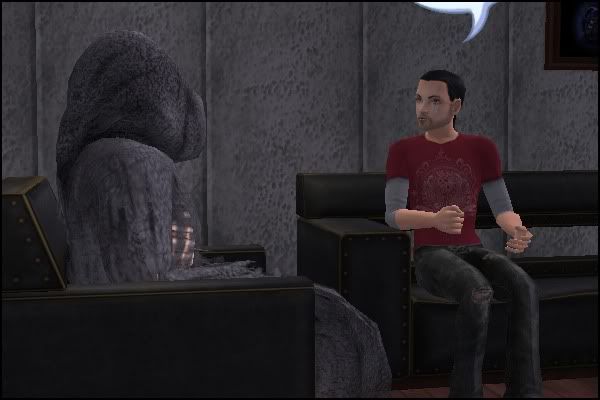 "What do you want this time?" Ira asked, keeping his voice quiet. He didn't often cross paths with Death -- not directly, at least -- but Ira always seemed to come out with the short end of the stick whenever they did.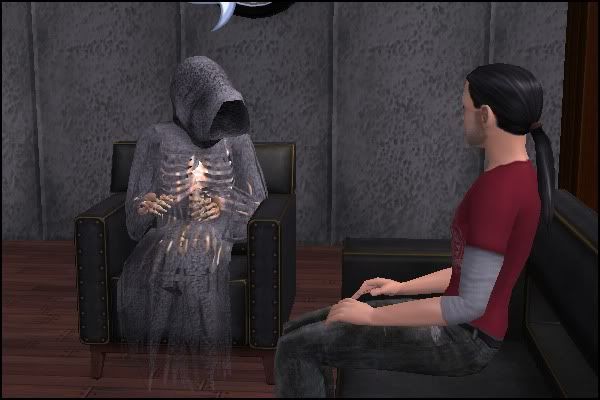 "D
O YOU REMEMBER
O
LGA
?" Death asked. His deep voice was raspy and slow, like an old man's; every so often, he paused and took a rattling breath.
Ira sighed. "I've known a lot of Olgas."
"B
ORN IN 890.
C
ALLS HERSELF
'M
ORANA' NOWADAYS.
"
Ira's stomach dropped. He remembered
that
Olga well. The memories were excruciatingly clear, even after so many centuries of avoiding anything that reminded him of her.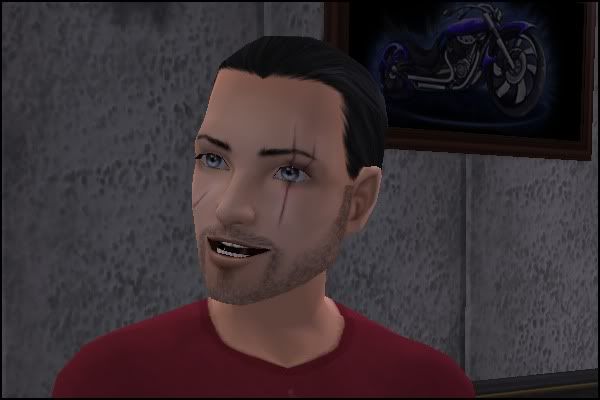 "Why are you asking about her?" Ira asked, pretending that he hadn't gone completely white when he put two and two together.
"I
DON'T LIKE HER
," Death said. "S
HE'S LIVED TOO LONG
. S
HE HAS BEGUN... TAMPERING WITH MY BUSINESS
."
"And?"
There were rules in the world that no one but fools dared cross. Most of them had to do with trying to bring back the dead, reanimating corpses with past spirits, and other things that only Death could do without serious, reality-warping consequences. Needless to say, those who tried usually passed over relatively quickly. Ira didn't see why Death couldn't just wait. No one who started their life as a mortal would live to see the end of the world, no matter what kind of thing they turned into. The vampires, the liches, the Immortals -- they would all go before the world ended.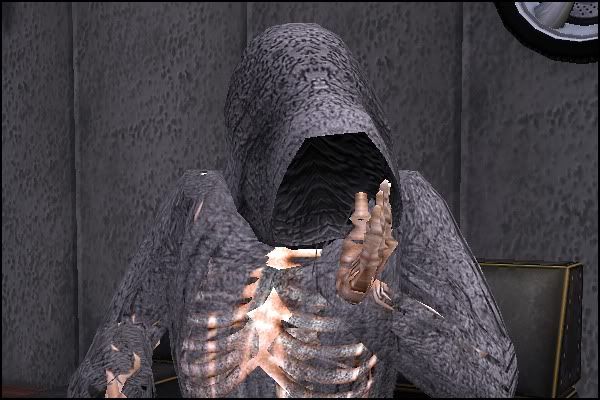 "S
INCE I CAN'T INTERFERE,
I
WANT YOU TO INTERFERE FOR ME
. W
INTER CAN HELP IF YOU ASK NICELY
."
---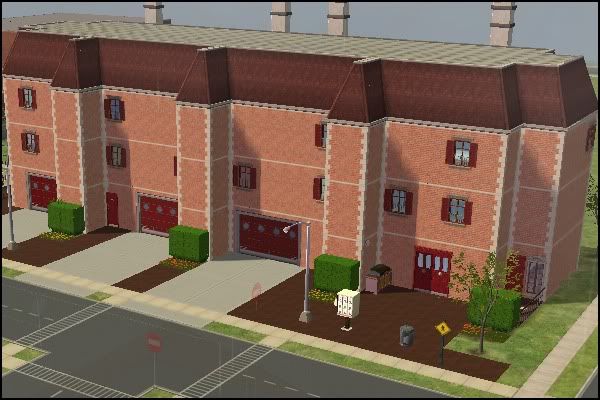 Lillian lived at the group home for another two days. After that, all of her meager belongings were packed up and shipped over to the Goodmans, along with Lillian herself. They lived in a large apartment on the upper-class side of town, where the cheapest thing you could buy at a coffee shop was a ten-dollar pastry that was the size of your little finger.
Overall, she was happy with the Goodmans. It took a few weeks for Lillian to settle down, but once school let out for the summer and she could spend more time with them, she became more comfortable.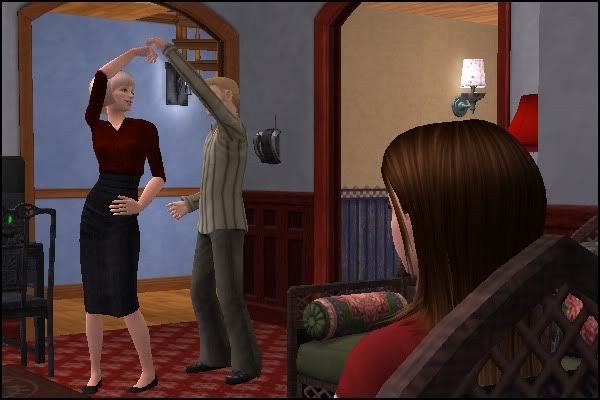 Well, most of the time.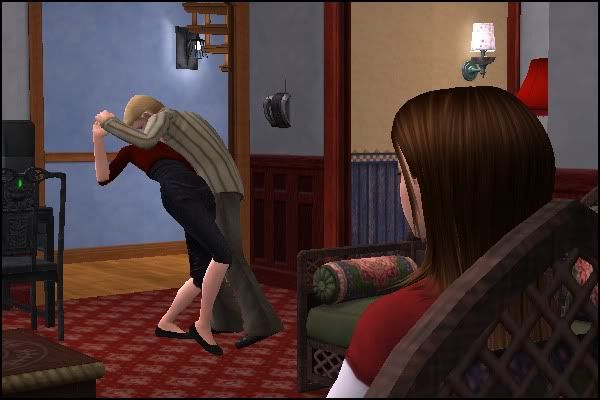 It was very obvious that John and Betty were happily married. If Lillian didn't live with them and didn't know that they were sickeningly sweet like that all of the time, she would have said that they were cute. At least she hadn't heard them having sex yet -- that would have been a bit much for her fourteen-year-old nerves.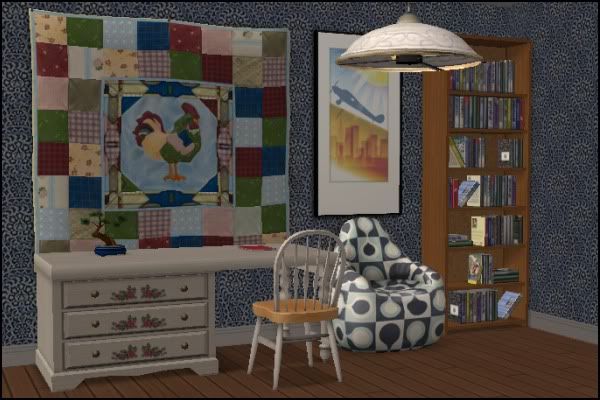 Lillian's favorite part about the apartment was her room, despite the neighbors: they were college kids who used the apartment to party on weekends, so Lillian had to put virtually all of her things against that wall for noise control. She didn't mind, though, because it left and open space in the middle of her room, which was nice. You never knew when a gaggle of your friends would come over for an impromptu party and needed a dance floor.
It was midsummer when The Letter came. Lillian had got home before either Betty or John, so she had picked up the mail and put it on the table. Lillian never got mail, and it was her standard practice to leave everything for John and Betty to see and promptly forget about it altogether.
Lillian only realized that she'd got mail when Betty knocked on her door after dinner.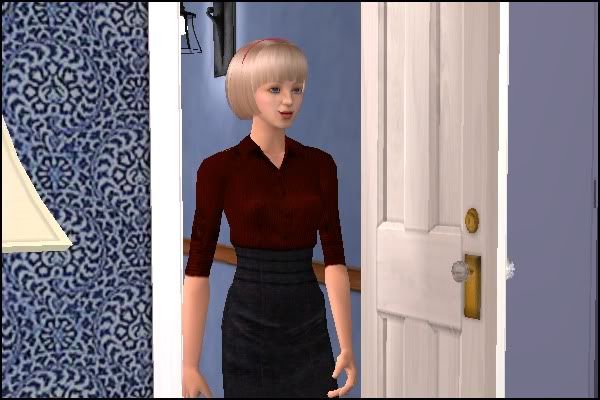 "You got mail today," Betty said. She didn't knock, and Lillian tried not to be irked at that; the door had been open halfway to let the heat from the attic out.
"Oh," Lillian said. That was weird -- she didn't have a bank account, so it couldn't be a statement. She didn't have any relatives, other than her mother of course, so it couldn't be a birthday party or family reunion invitation. She and her friends all communicated either in person or via phones or the internet. "What is it?"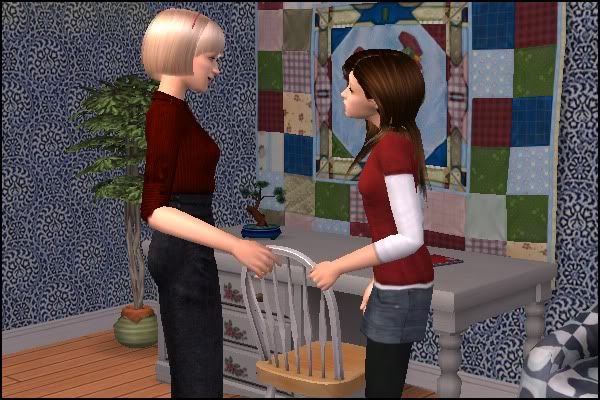 "It's for a private boarding school," Betty said. "St. Sebastian's Academy for the Academically Gifted. You're eligible for an assistance fund, which would pay for your tuition and stay. We'd only have to pay travel and for miscellaneous expenses."
"Are you trying to get rid of me?" Lillian asked sarcastically. Truth be told, the last thing she wanted to think about at the moment was school -- she was nervous enough at the thought of starting ninth grade at the local high school, even though all her friends were joining her and she knew half of the teachers.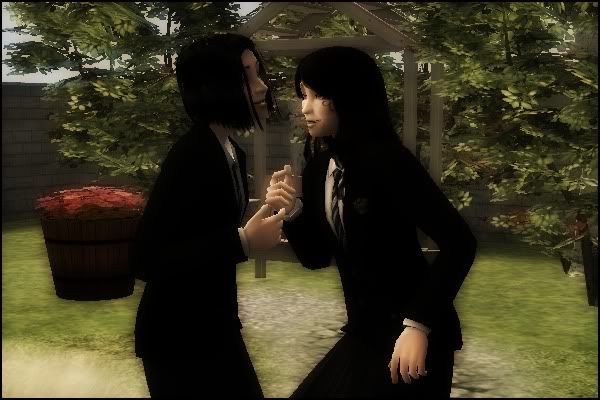 The mention of boarding school made her stomach turn. She didn't want to leave Betty and John's apartment, not when it seemed like she was just getting used to it. There were some other teenagers in the building, and she was just starting to get to know them. She didn't want to wear an itchy, ill-fitting uniform or share a cramped room with a total stranger.
All of those were blatant stereotypes of course, and Lillian knew that, but she didn't have any experience with boarding schools or dorms or anything like that. Last summer, she'd had an opportunity to go to a two-week-long soccer camp at a university where she'd stay in dorms with the rest of her team, but she had opted out because her mom had been heavily pregnant.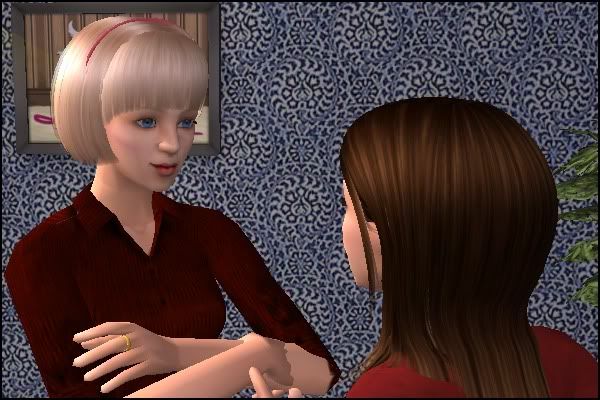 Betty smiled. "We're not trying to send you away, but you did say that you wanted to have more AP classes."
The high school that Lillian was going to attend in the fall used to be a really school, but there weren't many high-level classes or electives left due to budget cuts. There was no Calculus class anymore, no French or German program, and there were exactly four classes that had to do with art or theater -- Drawing, Acting I and II, and Photography.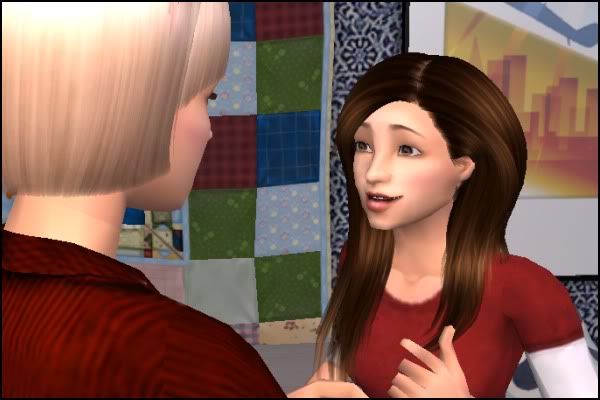 "How far away is it?" Lillian asked, suddenly feeling a little desperate. Whenever she thought about schools and budget cuts and politics, her brain kicked in to a fervent "You have to do something this very minute!" train of thought.
"Well, it's on the East Coast, but John keeps on being called over to the bank's New York branches, so he would be close most of the time," Betty said.
Lillian worked hard not to bite her lip. The East Coast was a long ways away. She'd never been any farther than Washington, when she'd gone to Seattle for a school trip.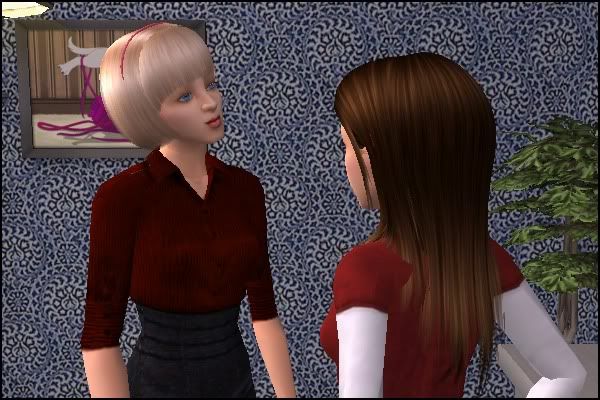 "You don't have to go," Betty said, sensing Lillian's hesitancy. "We don't have to accept until the end of August. Come on," she said, turning to leave. "I'll show you the packet they sent. It's still downstairs."
Lillian stood in the middle of her room, thinking. She could stay here, with a school that sucked but in a house that was comfortable, with a couple that she might think of actual replacement parents one day. Or she could pack up and move everything -- the second time in four months -- and see what happened.
She took a coin from her jar of change, flipped it, and then went downstairs.
---
Notes:
Again, sorry for the delay. School's started, so basically the only time I can work is on the weekends.
This is also an annoying in-between chapter, too, so I was a little unmotivated. Things pick up next time, though.